---
Smart Dubai, led by Aisha Bint Butti Bin Bishr, Director of Smart Dubai General Company, has started launching residency application services in the United Arab Emirates with the partnership of the General Directorate of Residency and Foreigners Affairs in Dubai via the online services and applications platform in Dubai now, which allows residents of the emirate to conduct city transactions from Through their smartphones.
The residence service helps to facilitate the transactions and procedures necessary for issuing residence visas to community members. Flexible and efficient, the process takes less than 40 minutes, saving time and effort for all applicants. Users only need 10 minutes to complete their request, which takes 30 minutes to two business days for approval.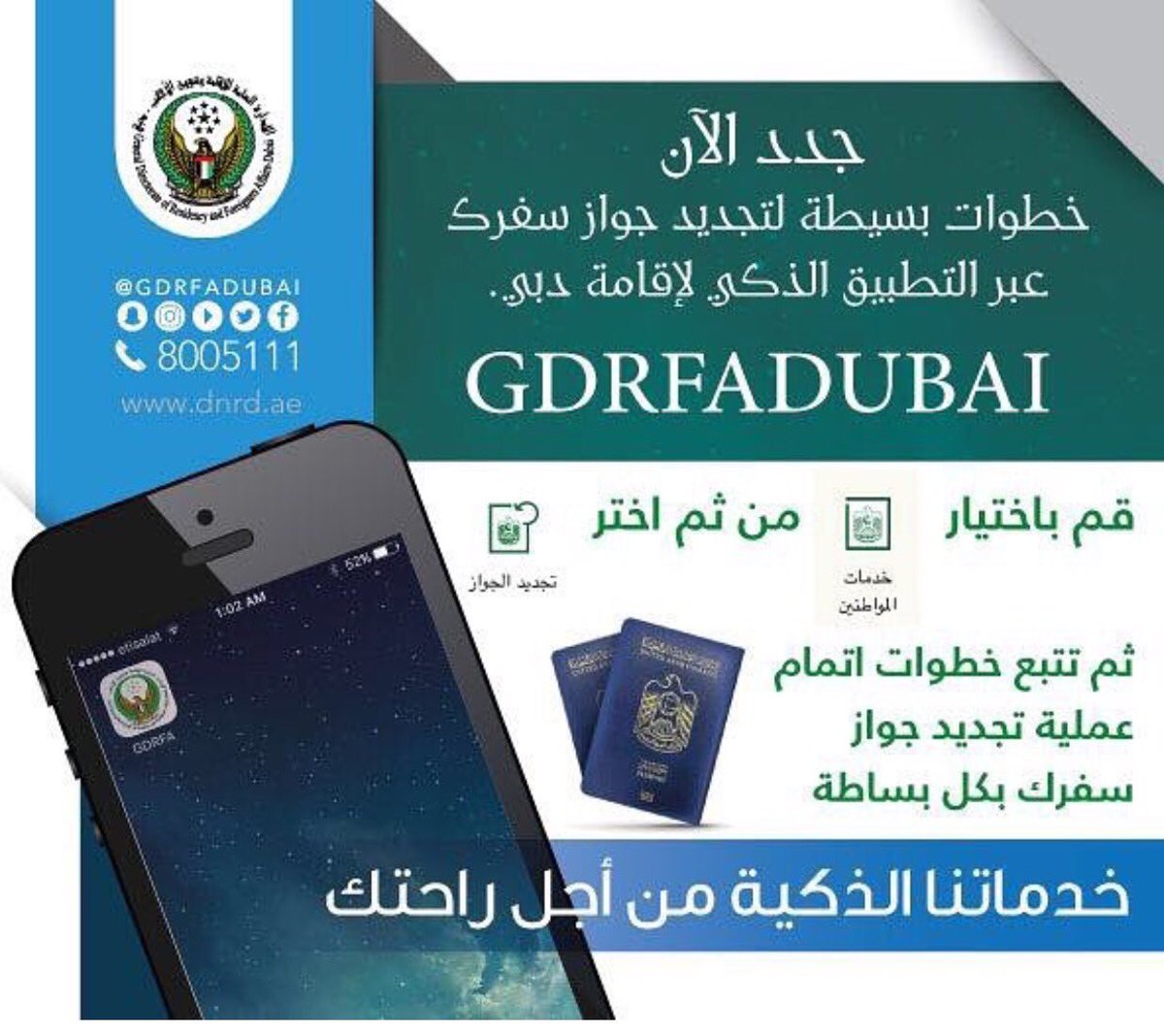 Dr. Aisha bint Butti bin Bishr, General Manager of Smart Dubai, stated that updating the government services package provided through the Dubai application now is in line with the Dubai Paper Strategy 2021, through which the Dubai government seeks to digitize all internal and external government transactions, establishing itself as an empty management Of paper entirely by December 2021 and provide over a billion pieces of paper that are consumed by Dubai government entities every year.
Aisha revealed that the group of residence services on the Dubai app now will undoubtedly serve a large segment of society, making their lives easier.
It is really a remarkable new addition to the range of services we provide through the app, as our goal has always been to have a positive impact on the lives of people in the emirate. This overall goal drives our endeavors to provide a single platform for all city services, saving time and effort for people, and ensuring their happiness.
Major General Mohammed Ahmed Al-Marri, Director General of the General Department of Residency and Foreigners Affairs in Dubai until now, directed that all residence services were only available through our smart channels and Amer service centers located around the Emirate of Dubai. Services include the issuance, renewal, amendment and cancellation of residency, in addition to modifying the status and transferring sponsorship.
All of these services are now available on the Dubai app now, Major General Al-Marri said. In cooperation with Smart Dubai, the Directorate provides its services on the application in successive phases, the first of which will be the transfer of the visa status service to Dubai now, which facilitates individual users or organizations to determine whether the residence is valid, as well as the residence management service, where users can renew their residence or residence Their husbands, children, and guardians, the first stage will also include a service that allows users to obtain entry permits for their spouses, children, or parents.
His Excellency Al-Marri indicated that visa applications have become easy and can now be submitted through the smartphone application and completed in minutes, provided that all requirements are met.
Up to 350 people have used Dubai Now to issue or renew their residence visas to their dependents since the service was announced last month. In addition, the Residence Department facilitates users to perform a range of procedures, such as issuing, renewing and canceling residence visas, in addition to managing dependents.
In addition to providing detailed information about these services. Users indicate the steps they need, which include medical checks and ID extraction, among other things, in addition to sending push notifications to alert users when their stay nears their expiration dates.
The service provides users with approximately 200 dirhams of fees incurred in each new residence application, in addition to 100 dirhams on renewals, which is usually the printing fee.
Smart Dubai provided 27 new government services on the Dubai app now at GITEX Technology Week 2019.
These services covered various sectors, including accommodation, housing, education, transportation and charitable donations. It was presented in cooperation with the General Directorate of Residency and Foreigners Affairs in Dubai, the Land and Property Administration in Dubai, the Knowledge and Human Development Authority, the Roads and Transport Authority, and the Awqaf and Minors Affairs Foundation.
This addition adds the total number of services that can be accessed through the Dubai Now application to 88 services provided by 33 participating agencies, providing users with seamless and integrated experiences on one platform.